The academy behind the Oscars appears to be investigating Andrea Riseborough, one of the 2023 Best Actress nominees, following the shock nod for the indie flick To Leslie.
The full list of nominees was announced earlier this week, with Riseborough nominated in the Best Actress category alongside Cate Blanchett (Tár), Michelle Williams (The Fabelmans), Michelle Yeoh (Everything Everywhere All at Once), Ana de Armas (Blonde).
READ MORE: Priscilla Presley's emotional message days after Lisa Marie's death

Riseborough's nomination sparked surprise and some suspicion among pundits, who questioned the grassroots campaign behind it.
Now the Academy of Motion Picture Arts and Sciences has released a statement confirming it is conducting a "review" of certain campaign efforts.
READ MORE: Jay Leno seriously injured in brutal motorcycle crash
The statement, released on Friday in the US, read: "It is the Academy's goal to ensure that the Awards competition is conducted in a fair and ethical manner, and we are committed to ensuring an inclusive awards process.
"We are conducting a review of the campaign procedures around this year's nominees, to ensure that no guidelines were violated, and to inform us whether changes to the guidelines may be needed in a new era of social media and digital communication."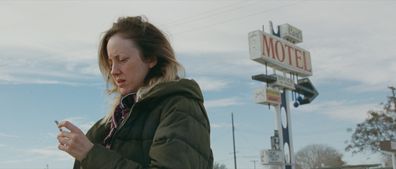 It concluded: "We have confidence in the integrity of our nomination and voting procedures, and support genuine grassroots campaigns for outstanding performances."
Though the statement didn't mention Riseborough or the Best Actress category specifically, it is widely believed that the Academy was referring to her "campaign procedures".
READ MORE: Princess Diana's gown sells for $850K
Her bid for a Best Actress nomination was widely documented on social media, where A-list stars like Kate Winslet, Jane Fonda, Charlize Theron, Gwyneth Paltrow and Amy Adams voiced their support for Riseborough.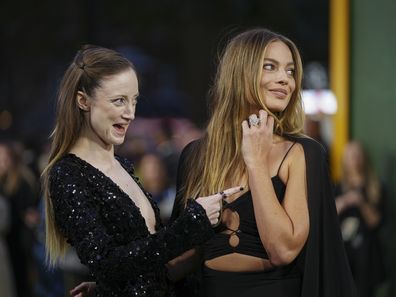 However, To Leslie made only $27,000 (about $38,000 AUD) on its release last October and wasn't nearly as high-profile as the other films in the category, including Tár and Everything Everywhere All at Once.
This prompted some film fans to question how the film and Riseborough herself managed to win the backing of so many Hollywood stars.
READ MORE: Dad roasted for 'deadbeat' act during wife's maternity leave
The film's director, Michael Morris, and his wife, actor Mary McCormack, have since been accused of using their industry connections to raise the film's profile.
According to the Los Angeles Times, they encouraged famous friends to promote the movie across social media. Some believe that affected Riseborough's best actress nod.
"It was so hard to believe it might ever happen because we really hadn't been in the running for anything else," she told Deadline after receiving the nomination. 
"Even though we had a lot of support, the idea it might actually happen seemed so far away." 
Riseborough is an English actress who made her film debut in 2006 with a small part in Venus, she has since starred in larger productions like Birdman (2014) and The Death of Stalin ( 2017).